Related Coursework In A Resume
Including relevant coursework on a resume
Make your resume standout further by including details of coursework relevant to the job.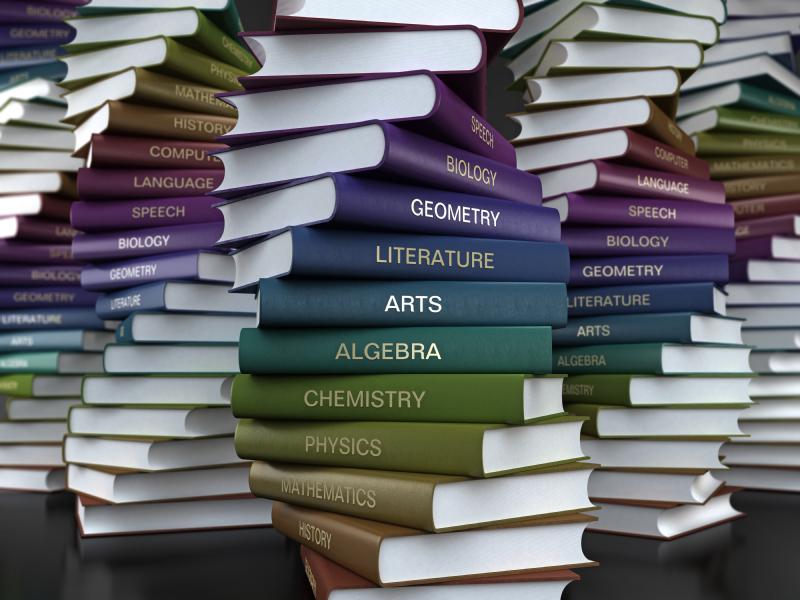 Resume experts are often divided on the subject of relevant coursework. Some believe it has no place whatsoever, some are in favor and others believe it depends on the job position you're pursuing. There's a designated spot on your resume for your education history, but some prospective employers might be interested to know the details of your studies—and others might not. Ask yourself the following questions to help you determine when and how to use your course experience to your best advantage.
What kind of job are you applying for?
If you're applying for a summer job bussing tables at a restaurant, your coursework is obviously irrelevant. On the other hand, if you're applying to intern at a magazine, the hiring manager may want to know about your creative writing courses, short fiction prize and time spent working on the school paper.
What's your work experience like?
We live in a strange world where many employers request entry-level candidates to have a few years of work experience under their belts. It's a frustrating, convoluted predicament for graduates and anyone else who's new or just coming back to the workforce. When you don't have a lot of work experience, you need something to fall back on. Coursework is one of the more effective substitutes. Including it on your resume shows you have knowledge and skills even if you don't have any real-world job experience. Just remember not to go overboard. You don't need to list every class, lecture, lab and practicum you've ever taken.
Where does it go?
Opinions vary regarding where to put your coursework. Again, it generally depends on the job. For example, if you're applying to an academic position, put your coursework in a place of pride toward the top of your resume. If it's a technical position, place your coursework credits below your special skills. Otherwise, you could list it in the education section like this:
Bachelor of Arts, English, University of LMNO
Relevant Coursework: Literature, Creative Writing and Literary Explication
Use your best judgment, and always consider the position before including your relevant coursework. The keyword is "relevant," so remember to avoid mentioning unrelated courses or listing all of your academic accomplishments.
I'm starting to take some major-specific classes and I was wondering if I could put them under relevant coursework on my resume even though I haven't completed them yet. Can I just put currently enrolled in parenthesis next to it or something?
Thanks.


Current Relevant Coursework on Resume
Generally speaking, there is no problem with putting current coursework on your resume. In the end it means very little but can raise the bar for your technical questions somewhat. If you are very comfortable talking about all the relevant coursework on your resume there is no issue. That being said, unless your major is non-finance related - relevant coursework does not really impact your application. Our users shared their thoughts below.
@farmerbob shared how best to list ongoing course work:
I've seen it where people have put the date of the class next to it to show that it is being taken or about to be taken. For example under relevant coursework it will say, "Securities Analysis (S'12)" To designate that the class will be taken in the spring semester, same with F for fall or something else along those lines.
User @nycIBD explained that it is fine to list as long as you're prepared for harder technicals.
Throw it on there but know that it raises the standard for your technicals. If you're comfortable with that - there is benefit.
@rothyman shared that it is not wise to put any relevant course work on your resume:
A little warning here... I always used to put relevant coursework on my resume up until about a month ago. It was all good until a hard-nosed interviewer really drilled me with questions about a few of my advanced classes (international finance & international banking).

I think it's pointless to put relevant coursework on your resume and just opens you up to scrutiny. IMO, I would leave it off and just list your major. No one is going to give you a job because of your relevant coursework. Then again, they could easily drop you if you come across as clueless/lying about your coursework.
Want Your Resume Reviewed by a Pro?
The WSO Resume Review Service has hand-picked the best professionals from thousands of currently practicing finance professionals... people who live and breathe their industry - day in and day out... who can tell you what's changing firsthand...who LOVE giving back and will keep you up-to-date on everything you need to polish your resume and land more interviews.
Resume Review Service